High-precision ECG Chip Helps Monitor Your Health Only for a Fraction of the Cost!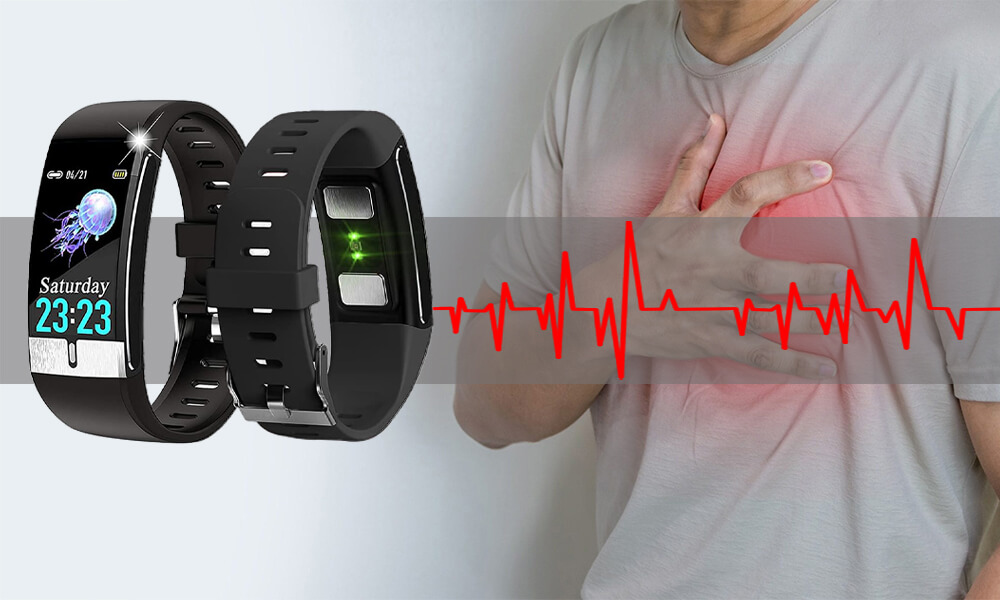 Since health detection features were first introduced to smartwatches and fitness trackers, they have helped millions of people live healthier lives. They can even alert you to symptoms you didn't know about!
But we're ignoring a group of people who are intimidated by complicated setups and high prices - the elderly. And they're the ones who need a health smartwatch the most!
Thanks to a tech startup, who care for the health of older users, and create this smart watch that has everything you want, only for a remarkably small price tag.
I know about this smartwatch from my family doctor, Tommy. He said what sets Libiyi Health Smartwatch apart is its patented medical ECG chip, upgraded PPG sensor and ECG AI report. You can't find another watch this high end at such a low price!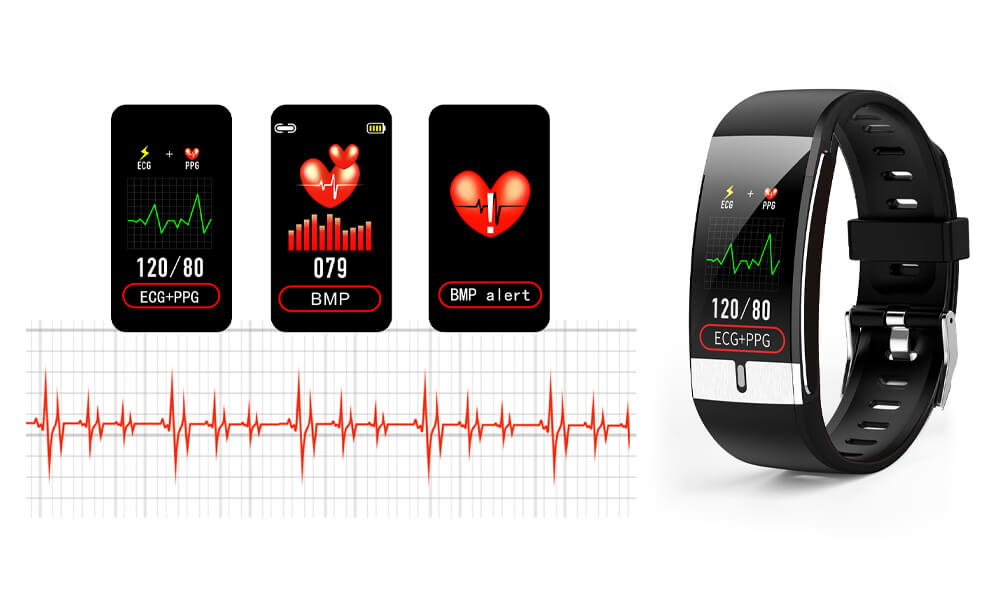 The secret to Libiyi Health Smartwatch is the medical grade ECG chip and PPG sensor. It can measure your blood oxygen level (SpO2), heart rate, and calculates heart beats per minute (BPM), all in real-time.
Now I Can Keep an Eye on My Heart Rate All-Day!
It's called Libiyi Health Smartwatch. My lifesaver!
Whenever I feel unwell, I can immediately check my heart rate, blood oxygen saturation and other indicators, to understand my physical state just at finger tips.
Especially during intellectual or physical work for a long time, high-intensity workouts, or in high-altitude and low-oxygen environments, it gives me peace of mind since wearing this smart watch.
Wear the Hospital ECG on Your Wrist
Libiyi Health Smartwatch was developed by a team of engineers who wanted to create a high-quality smartwatch with the most accurate data sensors. They made it! The latest medical ECG TI1291 chip brings the resolution up to 0.04 micro volts!
This makes it possible for Libiyi Health Smartwatch to meet the gold standard for detecting AFib, with accuracy as high as 98%! Check out the readings here for yourself!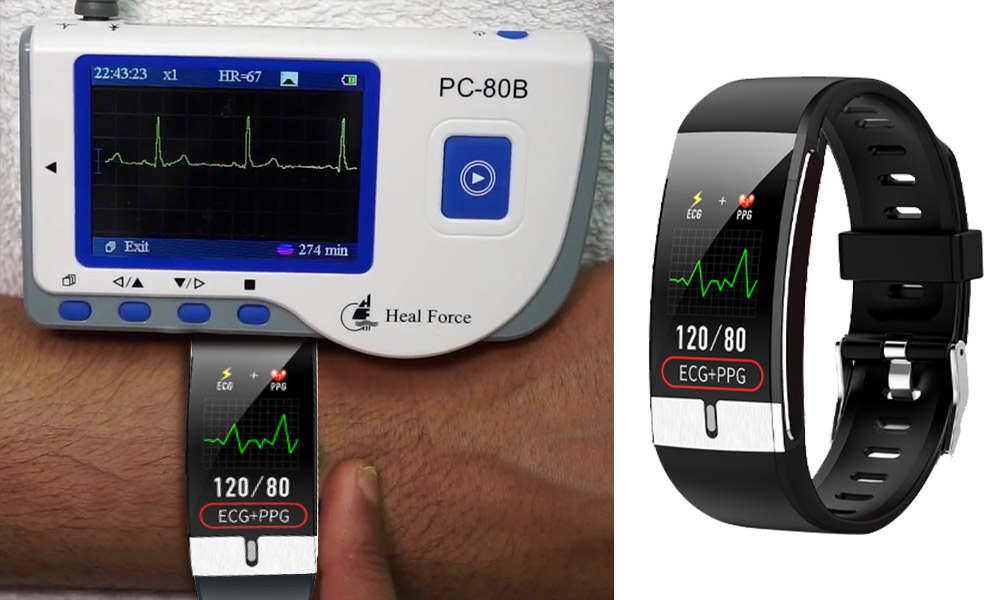 Besides dynamic ECG on screen to keep track of your health, Libiyi Health Smartwatch converts big data into an innovative ECG AI Report for your reference. By checking heart rate variability you can better understand your heart status and overall health in a more concise and precise way.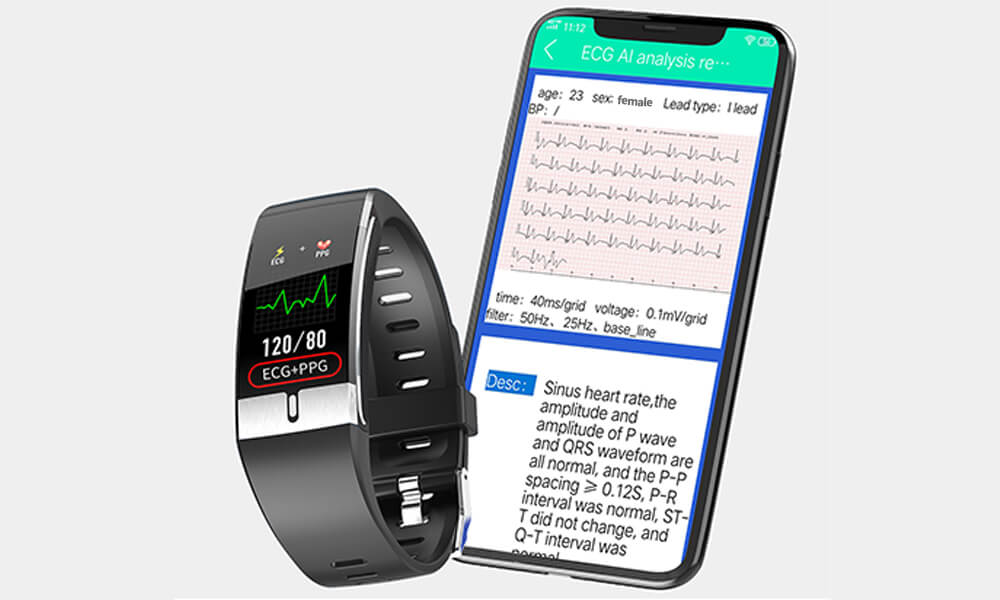 What's So Special About
Libiyi 

Health ECG Smartwatch?

You may have used smartwatch of other brands to detect your heart rate, only disappointed to find out, the results are not accurate and provide little value for your health reference.

That's because ordinary smart watches only use sensor and algorithm to roughly collect your data, and there's one key thing they are missing - ECG chip! A real medical grade ECG chip which can keep track of your health is so costly that most manufacturers give it up!

But not for Libiyi Health Smartwatch! They are so proud to applied the patented silicon labs and medical certificate ECG chip Ti129 in their product. They care for the health and needs of older users, and create this smart watch with actual health uses for a remarkably small price tag.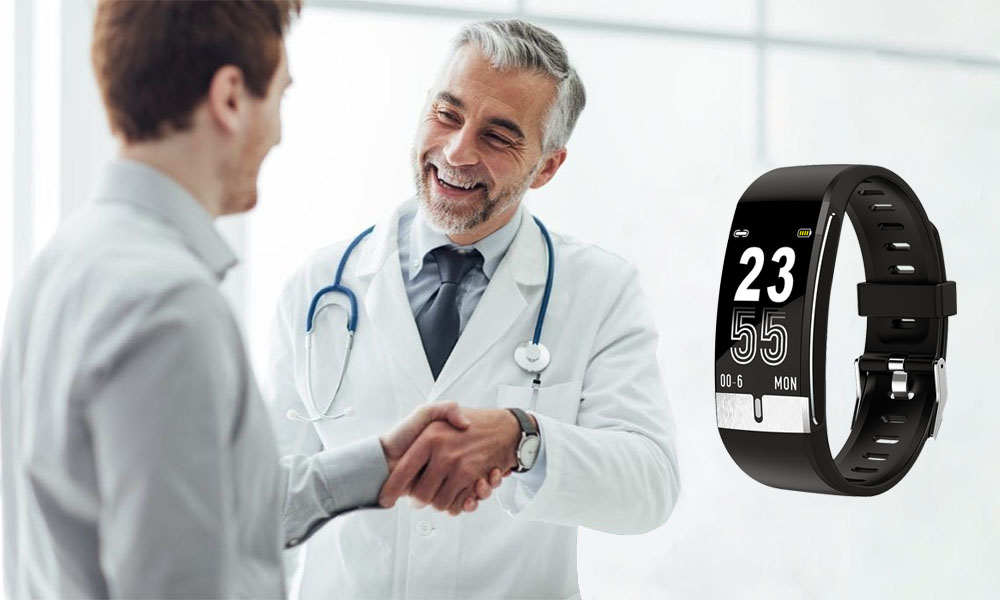 The True Revolutionary of ECG Smartwatch!
Libiyi Health Smartwatch is the creation of German engineering and research, together with their finest health experts. On top of their medical ECG chip, its state-of-the-art PPG sensor, can measure your heart rate, blood oxygen, blood pressure, and gives you an instant notice of any abnormalities.
The smart watch has all the functions and features you'd find in any of the top brands, but beats them with the highly accurate chips and sensors. Along with the best materials they build the watch with the highest quality and durability.
Why Monitoring Your Heart Are So Important?
Heart disease's been called "the silent killer" because it often has no alarming symptoms until its too late, but it does leave many clues - the very things the Libiyi Health Smartwatch monitors.
Equipped with ECG+PPG monitoring and body temperature test, Libiyi Health Smartwatch helps you get a fuller understanding of your health. No charging cable is needed, just remove the strap and plug it into power supply, then you can enjoy fast charging.
It also comes with features like step counting, calories, distance, sleep monitoring, exercise patterns, caller alerts, alarm clock alerts, hand-up display, social sharing... They can all lead to better health. And even more...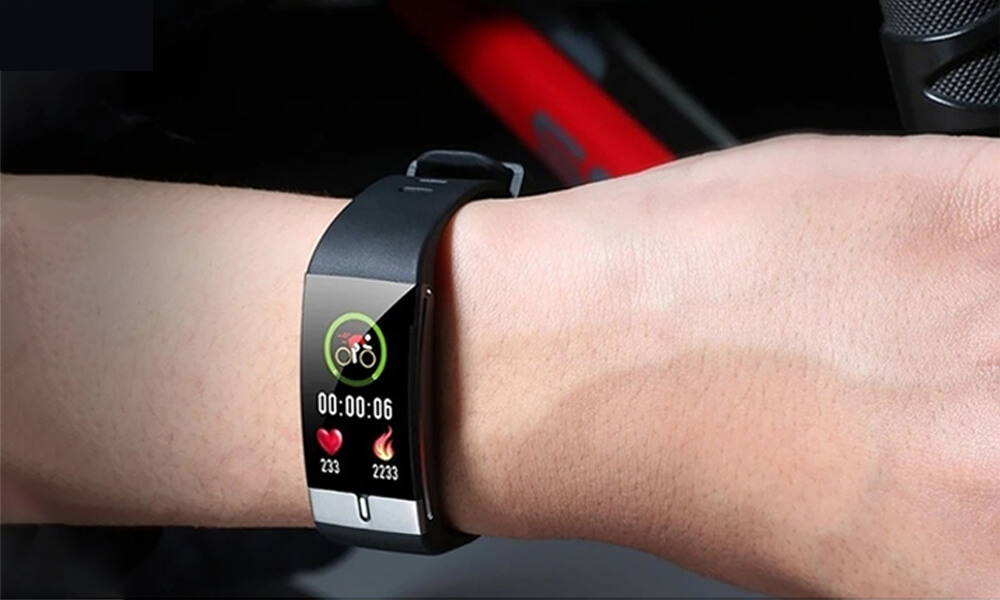 [ECG+PPG Monitor] With professional medical chip, Libiyi provides ECG+PPG with AI report, allowing you to know your physical health better.
[All-Day Temperature Monitor] Offer 24-hour body temperature monitoring and easy temperature measurement. It will sent alarm when there is abnormal temperature.
[Health Monitor] Automatically monitor and record your heart rate, blood pressure, blood oxygen and sleep data, helping you adjust yourself for a healthier life style.
[Fitness Activity Tracker] The activity tracker supports fitness, riding and running exercise modes. It can synchronize APP to record steps, distance and calories throughout the day.
[Smart Reminder] After connected to the phone, it will provide synchronous display of message, call or social APP to remind you of important information.
[Long Battery Life] Innovative USB plug-and-play charging offers 7-day battery life for normal use and up to 30-day standby time, convenient for daily use.
[IP68 Waterproof] Can be worn while washing hand, swimming or showering (only for cold water), easily adapting to various environment.
[More functions] Remote camera, Alarm clock, Sedentary reminder, Find phone, Find bracelet, Weather, Lift up the screen, Brightness adjustment, etc.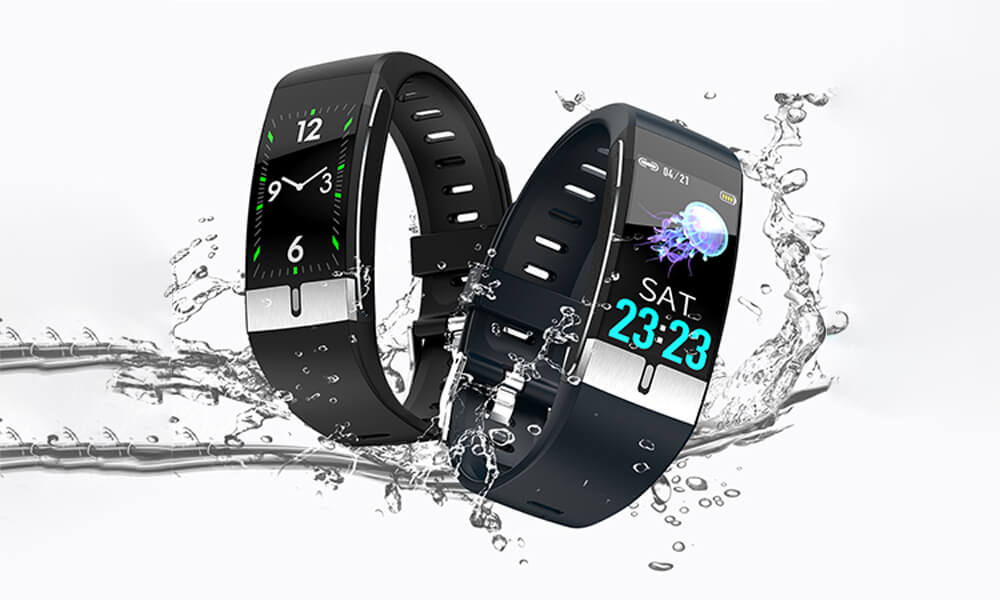 Thousands of People Are Loving This Smartwatch
"I just love this smartwatch and was seriously impressed with its functions vs the price. I have arrhythmia so I needed a smart watch that can help me monitor my health and I'm glad I've found one. Now I can keep complete track of my health and always be in style." - Willy B.
"This is smartwatch for those who care about their health but want something simple to use. Nice size clock very easy to see exception being in sunlight. I'm impressed with it for the $. " - Rooster
"I'm 62 and I got this watch to help me with my daily walking steps and how miles I do a day, it was a very simple and fast set up. I like how you can track everything via the mobile app to see your stats" - John M