It's easy for kids to use, without making a mess, and Moms can even use the Electric Drink Dispenser with one hand.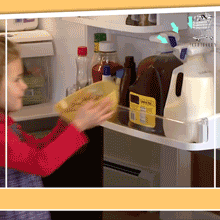 It's great for older family members who might have arthritis or weakness in arms or hands.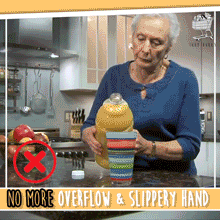 FEATURES: 
Turn any Bottle into a Dispenser:
It turns any beverage container into an easy-to-use drink dispenser that eliminates the need to lift heavy bottles, and also prevents spills, drips, and messes.
Touch Trigger:

Just touch the trigger and the drink will be dispensed automatically.
No More Spills: No need to lift heavy drink containers. Even kids can get their own drinks.
Hand-Free Operation: You can hold the cup or bowl with both hands, and just need to touch the trigger with the cup or bowl.
Battery-Powered Motor: It has a battery-powered motor to draw drinks up through the straw and out of the dispenser. Use 2 "AA" batteries (not included)
Universal Cap: Fits most containers that you can find in the market.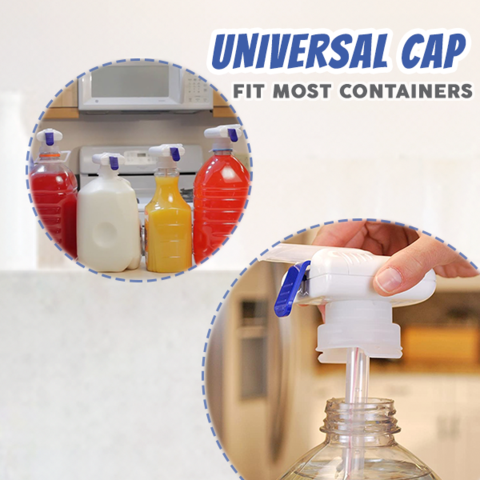 Automatic Dispenser:  It has a touch trigger to start the flow and the magic tap pump draws the liquid to the top.
QUESTIONS & ANSWERS
🧐Is magic tap electric?
❤Yes. It runs off of 2 AA batteries

🧐What kind of water are they suitable for?
❤Our products dispenser works on most non-carbonated beverages, making it perfect for milk, juice, water, and sports drinks.
🧐How do u clean them?
❤After each use, pour some soapy water into the delivery pipe for cleaning, and then rinse with clean water before use
SPECIFICATIONS:
Material: PP, silicone
Color: White
Size: 34.5cm x 6.2cm x 11.2cm
PACKAGE INCLUDES: